This page is also available in Russian
On April, 30, 2017 bishop George visited the church of the Protection of the Mother of God which is situatied in the scenic town of Le Bons Bay, 80 km from Christchurch. Vladyka was impressed by the beauty of the church and the surrounding nature.
The same evening a matins service was held in St. Nickolas church in Christchurch, where about 30 people prayed together with Vladyka and other priests and deakons.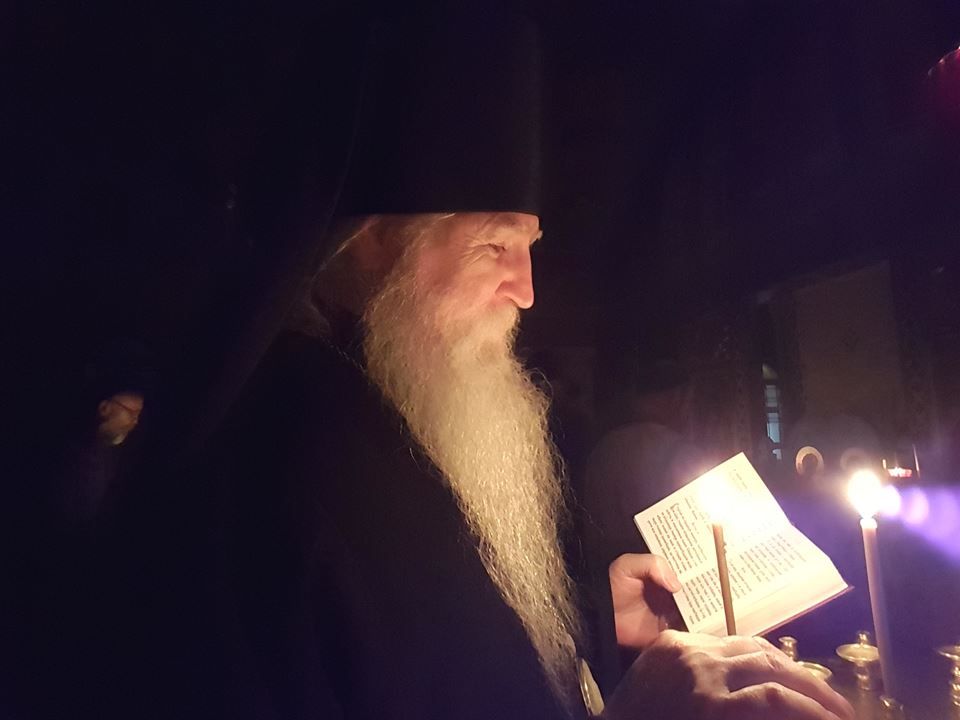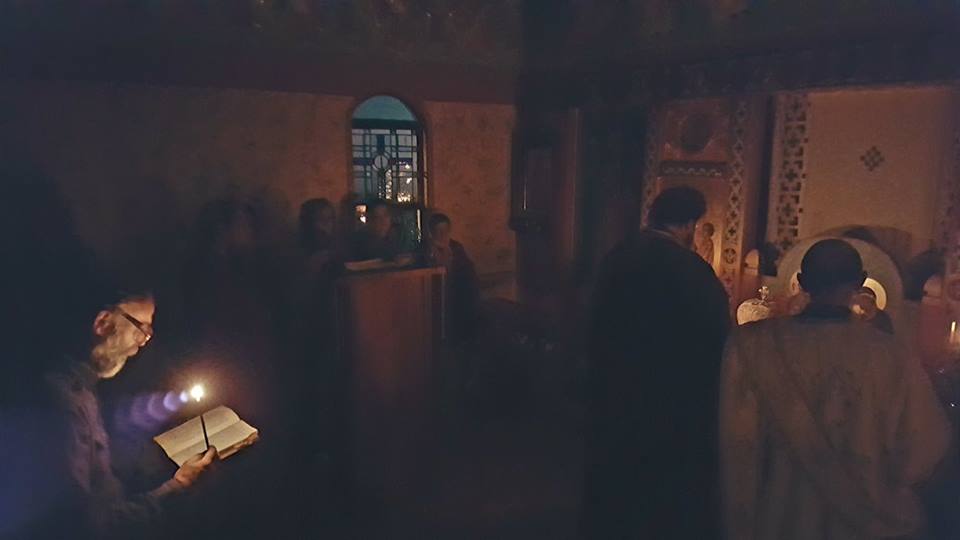 Next day, on April, 31, 2017, Vladyka George held a service of Great Blessing of the church. All Russian priests and deacons of New Zealand took part in the service:
archpriest Vladimir Boykov, rector of Auckland church of the Resurrection of Jesus Christ and of Wellington church of Christ the Saviour, the dean of the Russian Orthodox church in New Zealand;
archpriest Valentin Basyuk, rector of St. Nickolas church in Christchurch;
archpriest Alexey Popkov from Wellington;
father Alexander Skorik from Auckland;
father Eugene Kulanov from New Zealand Missionary;
hierodeacon Pantaleon (Zhygalin) from Auckland;
deacon Vladimir Philippovich from Christchurch.
About 70 people prayed at the service, and around half of them took the Holy Communion.
Archpriest Valentin Basyuk was awarded with an epigonation.
Additional photos from the Great Blessing of the chuch in Christchurch.
On May, 1, Vladyka George paid a missionary visit to Nelson, where in an Anglikan chapel he served a Divine Liturgy for 30 Orthodox people (Russian, Belarusians, Ukrainians, Serbs, Romanians and New Zealanders) living in the city.
That day – a celebration of The Myrrophores – was chosen as the Dedication day of that community. For the first time Orthodox christians in Nelson took place in a service lead by bishop George. Other priests (f. Vladimir Boykov and f. Eugene Kulanov) and deacon Pantaleon (Zhygalin) took part in the service. The plentitude of the church in Nelson, New Zealand! Thank God for all His Mercy!
(171)